Canadian Master National Champion at 1500 meters freestyle in 2013, Kristina surfs in the ocean when she's not swimming at the pool. Interesting fact: on this photo shoot she came with a cast around the ankle! Outstanding athlete, mom of adorable kids and a wife, she keeps competing despite all the sports injuries.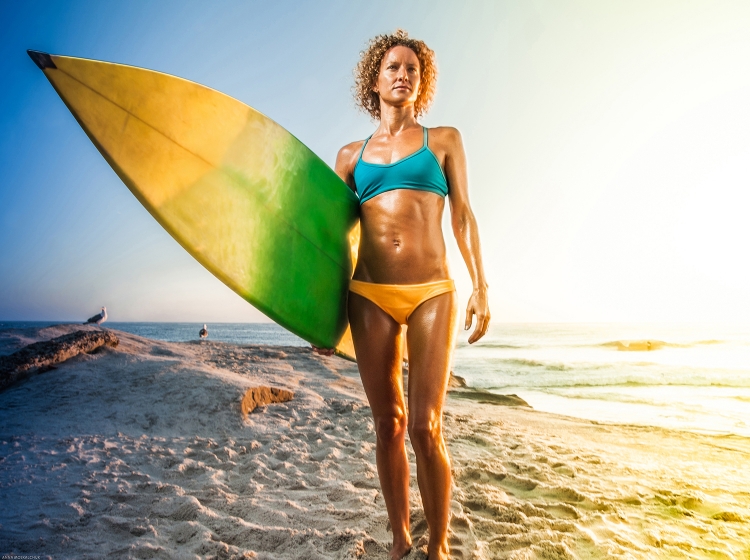 Update
Year of 2016:  
Inspired by 4th of July, we have added a new twist – the American flag composited into the surfboard. 
The Canadian did approve the final results. Find the Before and After at the bottom of the page.